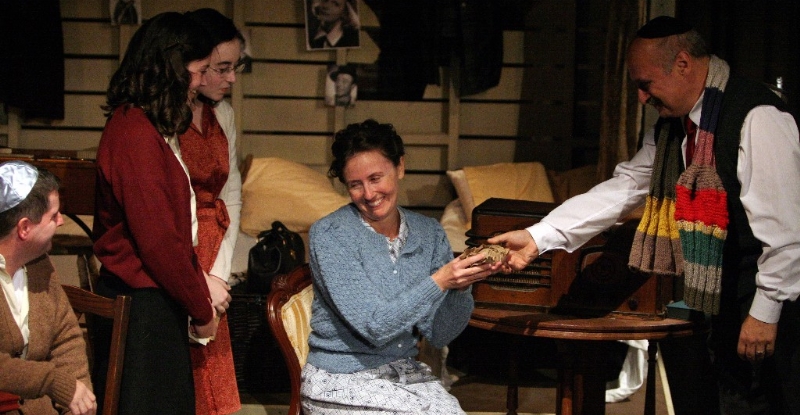 The Studio Series production of The Diary of Anne Frank is now in its second week on stage at the BMO Studio Theatre. There have been several sold out performances and many rave reviews. Tickets are moving fast! The show re-opens for its final week Tuesday October 18th until Saturday October 22nd.
Discovered in the attic in which she spent the last years of her life, Anne Frank's remarkable diary has since become a world classic—a powerful reminder of the horrors of war and an eloquent testament to the human spirit.
"Go see it. You won't believe we have such talent in our city and frankly you'll realise you don't need to go to Broadway or London to see world class theatre." —James Mullinger
Show time is 7:30 pm. Tickets are $27.50 or $15 for students. To purchase visit www.ticketpro.ca or telephone 1-888-311-9090.
The post The Diary of Anne Frank at BMO Theatre appeared first on Giv'er Saint John.