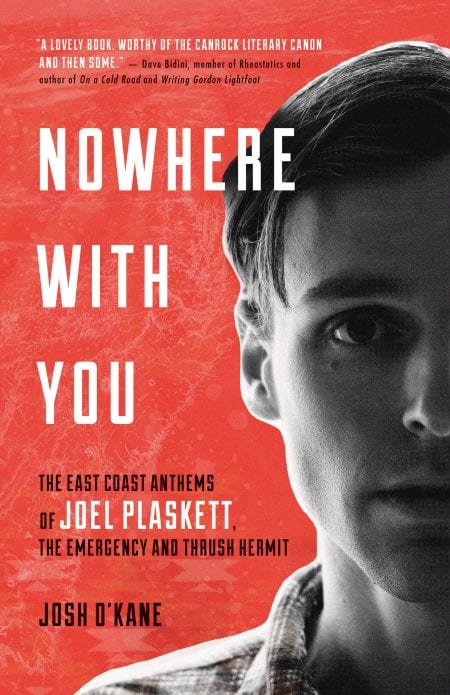 Lovers of words and music will not want to miss Words on Water's next event at the Rodd Miramichi River Hotel on Tuesday August 9th. Two new books by New Brunswick authors, Josh O'Kane and Zev Bagel, will be featured along with a live musical performance and an Open Mic reading. Doors will open at 6:30 with readings getting under way promptly at 7 pm. Admission is free. Anyone planning to participate in the Open Mic should come prepared with a reading of no more than four minutes.
Josh O'Kane's first book, Nowhere with You: The East Coast Anthems of Joel Plaskett, The Emergency and Thrush Hermit, was published this spring by ECW Press. Josh is a staff reporter with the Globe and Mail, who grew up in Saint John and spent every summer on the Miramichi. Both his parents are from Chatham. He has previously written for the Telegraph-Journal, Toronto Star, Exclaim!, and New Brunswick's Here Magazine. For better or for worse, like thousands of Maritimers before him, he now lives in Toronto.
A celebration of a beloved Canadian icon, featuring dozens of original interviews and exclusive photos Josh says, "It's a book about someone who was able to stay, written by someone who had to move away."
Canada's east coast has never been much of a pop-culture mecca. Most musicians from the region who've ever made it big moved away. But armed with a stubborn streak and a knack for great songwriting, Plaskett has kept Halifax as his home, building both a career and a music community there. Along the way, he's earned great respect: when he plays shows in Alberta, east-coast expats literally thank him for staying home.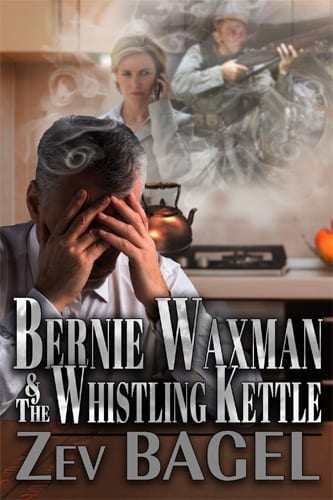 Nowhere with You is the study of how he pulled this off, from the origins of Canada's east-coast exodus to Plaskett's anointment as "Halifax's Rick Rubin." It's about doing what you want, where you want, no matter how much work it takes.
"A lovely book. Worthy of the CanRock literary canon and then some," says Dave Bidini, member of the Rheostatics and author of On a Cold Road and Writing Gordon Lightfoot.
Zev Bagel has lived in the UK, France and Canada. He is President of the Writers' Federation of New Brunswick and has had 17 books of non-fiction published. Bernie Waxman & the Whistling Kettle is his first novel, an e-Book which was published by MuseItUp in June. Zev lives in Shediac, where he moved from Calgary seven years ago.
The tagline for Zev's book reads: Bernie Waxman's grandfather invented the whistling kettle, and a fine mess that got the family into!
"In Bernie Waxman, we follow the exploits of a fellow whose grandfather invented the whistling tea kettle. Zev writes with warmth, truth, and in a most entertaining style. His publisher, MuseItUp has produced a number of well-written novels, and you can count Bernie Waxman among them. Five stars; an easy five stars," says Chuck Bowie, author.
Words on Water is the Miramichi's longest running performance art series. For more information Like their Facebook Page @wordsonwatermiramichi.