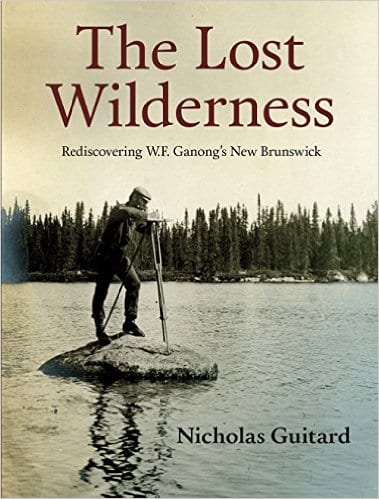 by James M. Fisher, The Miramichi Reader
This book by New Brunswick author and photographer Nicholas Guitard is subtitled "Rediscovering W.F. Ganong's New Brunswick" and it is an attractive book. From the moment I took it out of the shipping wrapper and saw the cover picture of Ganong standing on a rock in the middle of a body of water doing surveys, I could sense it was something special.
Goose Lane Editions has nicely packaged this 200+ page volume complete with colour pictures, appendices, index and a selected bibliography. It would have made a perfect coffee-table book if printed on glossy stock paper, but Mr. Guitard's beautiful photos of the New Brunswick wilderness (especially the waterfalls) appear just fine on the quality stock paper Goose Lane Editions has chosen to use.
Who Was Ganong?
When New Brunswickers hear the name Ganong they think of chocolate and candy, and they are correct. For it was William Francis Ganong's (1864-1941) father and uncle who started the now-famous candy business. William chose to follow his interests in science and nature, eventually becoming a professor of botany at Smith College in Massachusetts. On his summers off, he explored, surveyed, mapped and undertook geological explorations of the NB wilderness from 1882 until 1929. Posthumously in 1945, he was named a Person of National Historic Significance, yet many today have not heard of the man or realize the pioneering significance and extent of field journeys. Nicholas Guitard (author of several books on New Brunswick's Waterfalls) has set out to bring Ganong back into the public's awareness.
Following Ganong
Nicholas Guitard desired to follow Ganong's field trip routes to take photos of the places he visited and to discover if they have changed much in the intervening years.
"I had to satisfy my curiosity about William F. Ganong and see for myself the natural places that had so impressed and intrigued him."
He includes 17 of Ganong's field trips that cover the major NB rivers, their sources and watersheds. There are clear reproductions of samples of Ganong's field notes (he writes like a doctor), his hand drawn maps (very detailed and accurate for the time) and photographs taken on the trips. Mr. Guitard has endeavoured to take photographs to match the originals and has reproduced them side by side for comparison. There is even a picture on page 100 of the author standing at the top of Bald Mountain, with the same view of W.F. Ganong standing in the same spot below it on the page.
Ganong's seemingly limitless energy and enthusiasm (often to the consternation of his travelling companions) are highlighted throughout the book. His sister Susan comments: "The inconveniences of his nomadic life meant nothing to him as long as information was forthcoming. He always returned well and full of enthusiasm, holding his family breathless with his tales of thrilling experiences in the deep woods." As the author attempts to follow Ganong, he gains an appreciation for the dogged determination of the man. Mr. Guitard's GPS fails him at times, leaving him to wonder at a man who travelled by compass, dead reckoning, hearsay and poor maps available at the time, if any.
Conclusion
As I mentioned earlier, this is an attractive book, and it will definitely appeal to naturalists (amateur and professional), historians and armchair adventurers like myself. The excellent photos alone add value to the text, which Mr. Guitard has painstakingly compiled, primarily based on Ganong's own submissions to the Natural History Society from 1882 to 1912. Particularly interesting are Mr. Guitard's own notes he adds at the end of several of the field trips. I imagine that he could have written a book about his own adventures alone. While he doesn't delve too much into Ganong's personal history (it would be worthy of its own book too), he does manage to keep the focus on Ganong's field trips and other sundry items that captured Ganong's interest, such as "The Phantom ship of the Bay of Chaleur" and the Great Fire of Miramichi in 1825.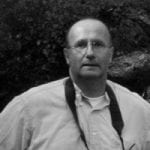 Nicholas Guitard is the photographer and author of two books about waterfalls. His Waterfalls of New Brunswick: A Guide is widely used by nature enthusiasts and families who wish to explore the natural beauty of New Brunswick. His interest in William Francis Ganong grew out of an appreciation of Ganong's pioneering work as a naturalist and a shared affection for their province of birth.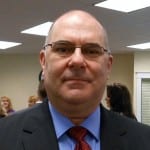 While not a New Brunswicker by birth, James M. Fisher has lived in Miramichi for over seven years and feels quite at home there. James is an ardent reader whose aim is to highlight New Brunswick authors and publishers, as well as cover subjects of interest to New Brunswickers in particular and Maritimers in general. For more visit his website or like his page on Facebook.