New Brunswick Aboriginal artist Natalie Sappier will join the team at TNB to create a new multidisciplinary play exploring the voice of NB's Wolastoqiyik/Maliseet people.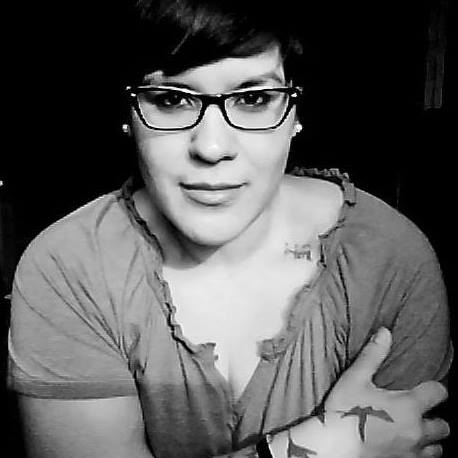 Theatre New Brunswick is pleased to announce an exciting partnership with New Brunswick Aboriginal artist Samaqani Cocachq-Natalie Sappier in the development of the new multidisciplinary work, Finding Wolastoq Voice.  Conceived by Sappier, the play will combine music and dance and her distinct visual artistry to tell a story of her people.
"I always dreamed of sharing stories through movement, spoken word, music and collaborating with artists of many disciplines," said Sappier.  "Theatre allows me to create that world of storytelling."
Sappier is an artist who expresses storytelling in many forms; visual, spoken word, chanting/singing and writing.  In 2014 she was part of Theatre New Brunswick's Aboriginal Artist's Collective and assisted in the creation of the original production, The Eighth Fire.
"This way of creating has been a reoccurring dream I had since I was a child," she said.  "I never thought all this time I have been working my way towards this dream. Reflecting back, I see the learning stages of the creative process that I was climbing, realizing I have been on that path the whole time.  And now I am here, faced with the opportunity of learning with an amazing team.  It is overwhelming, exciting and this experience will be life changing."
During the winter and spring of 2016, Sappier will be mentored by Artistic Director Thomas Morgan Jones and the TNB team in creation of her own production which will debut as part of the company's 2017-2018 season.
"What a privilege it is to have Natalie joining us as artist in residence," said Jones.  "Her new play in development, Finding Wolastoq Voice, is a raw, courageous, and important play, and one that gives voice to the First Nations people of this region in New Brunswick, the Wolastoqiyik/Maliseet, in our theatre here at TNB.  As an artist, her paintings elicit awe and incredible emotion; as a chanter she combines emotion with storytelling; as a storyteller she brings the past, present and future together seamlessly."
In addition to her training in theatre through apprenticeships and workshops, Sappier will also be a guest instructor in local schools, bringing her artistry and story to young people in Fredericton.
This project is made possible through the support of the Canada Council for the Arts and the Province of New Brunswick.