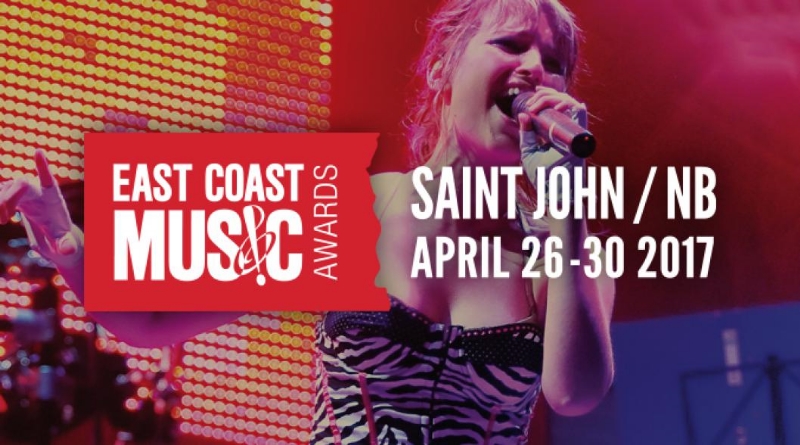 ECMA and Australian Music Week (AMW) are excited to partner together to present the 'AUSCAN Music Spotlight' collaborative initiative at the 29th annual celebration of the East Coast Music Awards: Festival and Conference in Saint John, New Brunswick, Canada from April 26 – 30.
The ECMAs is one of Canada's premiere music industry trade events and brings together some of the industry's biggest and best minds to lead four days of seminars, workshops, mentorship programs, showcases, and business meetings.
Celebrating its 16th edition, the 2017 ECMA International Export Buyers Program will welcome more than 50 international and Canadian music talent buyers, booking agents, promoters, festivals, event programmers, presenters, publishers, publicists, music placement supervisors and media from around the world.
The 'AUSCAN Music Spotlight' collaborative initiative is designed to offer reciprocal business opportunities and provides access to new markets for Atlantic Canadian and Australian exporting artists.
Two Australian artists/groups will be selected for two showcase performances at the 2017 ECMAs. Artists of all genres are encouraged to submit via this submission form.
Deadline for submissions is Friday December 2nd, 2016.
Criteria & Approval Process
Select artists must demonstrate they are export-ready and/or have exporting experience and the ability and team to maximize on this showcase opportunity. Artists must demonstrate current touring experience in the Australian music market. This partnered initiative includes showcase opportunities at the ECMAs (and AMW), songwriting collaborations and touring exchanges between the two markets.
The ECMA award and stages programming committee will make the final selection on which Australian artists will be involved to showcase at the 2017 ECMAs.
If you have any questions, please contact geofftrio@gmail.com or ECMA Export Manager Shelley Nordstrom at international@ecma.com.
The post AUSCAN Music Spotlight at 2017 ECMA appeared first on Giv'er Saint John.