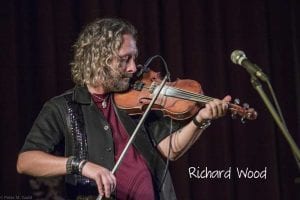 by Susan Butler
Tickets sales are brisk for the Miramichi Folksong Festival, with the closing Country Tribute Dinner/ Concert having completely sold out! Never in my 34 years as director of this festival have we sold out this far in advance. Set for Sunday July 31st to Friday August 5th, the 59th annual festival will feature five days, 14 shows of authentic, traditional and contemporary music for the whole family.
The festival kicks off with a Gospel concert on Sunday, July 31st at 2 pm. New Brunswick Day features breakfast with live music. Breakfast runs from 9 am to 11:30 am but the music continues until 12 noon.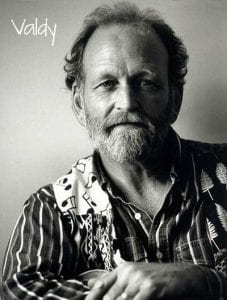 It is a thrill to welcome back after 28 years folk legend Valdy, who has been part of the fabric of Canadian pop and folk music for more than 40 years. He was the first ever Juno award recipient in the Folk Entertainer of the year category back in 1972. Valdy will be the special guest for the official opening ceremony on Monday, August 1st.
Our regular noon luncheons will be held Tuesday to Thursday from 11:30 am to 1 pm with live music. Tickets at the door: Adults $15, Children $7. Menu includes gluten-free and low-cal. Reservations may be made for the first seating at 11:30 am. Phone 506-622-1780 or email susanbutler@xplornet.com. Our Workshop this year is a Barn Dance workshop in jig time at 2 pm, August 2nd, no admission, all ages welcomed.
Fiddler Richard Wood from PEI is making a return visit for the Tuesday evening concert. He has impressed audiences for more than two decades all across Canada, as well as the US, Europe and Japan. Advance tickets are $15, $20 at the door. Show time is 7:30 pm.
The children's concert on Wednesday August 3rd at 2 pm showcases our young performers. Children under the age of 16 may register to perform by calling 506-622-1780 on or before July 10th. Admission is $7 for adults, $2 for children at the door.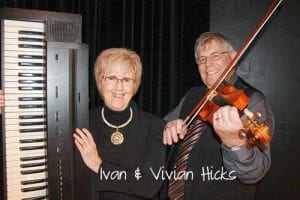 The Wednesday evening show features Missy Burgess from Ottawa. She is a sister to the late great Michael Burgess. She will be giving two coffee house concerts following the festival on Saturday August 6th, 7 pm at the Mill Cove Coffee Shop and Sunday August 7th, 2pm at the Beaverbrook House. Tickets are $15 in advance, $20 at the door.
Thursday, August 4th features our Folk Feast and Fun package consisting of lunch, musical boat trip on the famous Max Aitken with live music, followed by a concert in the evening at 7:30 pm with noted fiddler Ivan and Vivian Hicks. Following the show is a kitchen party at the Black Horse Tavern. This package costs $45 each, by reservation only call 506-622-1780.
There are a few weekly passes at $75 each which includes all evening shows, children's show and closing dinner/ concert. The weekly pass does not include Breakfast, any of the Noon luncheons or the Boat-trip.
All evening show tickets are on sale at Brookdale Flower Shop and Kingston Car Wash, or may be purchased online via paypal. Check www.miramichifolksongfestival.com for the full schedule of events, performers listings, and all prices.